Can Men and Women Just be Friends?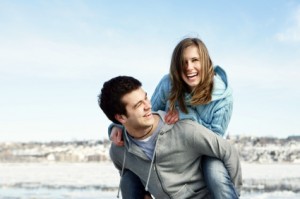 Harry asked this question in the 1989 movie When Harry Met Sally. Harry insisted that men and women cannot be platonic friends because the man will always want a sexual relationship. Sally was appalled at this idea and insisted that Harry was being small minded. After all, she and Harry were "friends."
Then they got married…
This movie was 20 years ago and for many this may seem like an obvious point (Harry's point, that is). However, there are a number of women for whom this concept does not make sense and makes men seem uncaring.
This highlights a fundamental difference between how woman and men relate to one another. Women measure the closeness of the relationship by how often they talk with their friends and how much each other reveals. Just talking and sharing can be very gratifying. Men on the other hand, don't require the talking and sharing as much and respond more to a gut instinct of attraction. Most men will not spend a significant amount of time with a woman if he is not attracted to her. Since attraction usually means interest, typically the man will want the interaction to be more than simply talking, sharing and being on the friend list.
Yes, these are generalizations and there are exceptions. But I agree with Harry on the issue of the man's interest. For the women the message is this: if a man is spending time with you (talking on the phone, going out, etc.), he is interested in you. That is, he has some level of romantic interest even if he is not sure how far he wants things to go at the time. This does not make him insensitive or shallow; it's just the way things are. Men and women think differently.
Some women will feel betrayed if their long-term friend makes a move. This implies that he is wrong for being interested in you as if the unwritten rule of friendship is that there must be no degree of romantic interest. This rule may be followed in middle or high school. But once people get older, this rule becomes less mutually agreed upon.
So, yes it is possible for men and women to be friends. The man may never try to be more than friends, but just understand that he is probably looking at you differently than you are looking at him and don't be angry with him if he one day expresses different feelings.